QUESTION: My wife and I are the president and treasurer of our association. We have been holding these positions since 1988 because we own 13 of the 18 units.
We have not been providing the required annual documents to the other homeowners nor holding annual meetings. One of the owners is demanding we hire a management company. We have no budget for it because our expenses are greater than our income. Are we exposing ourselves to litigation?
RESPONSE: You and your wife may be doing a perfect job of managing the association but your violations of the Davis-Stirling Act expose you to potential litigation. Owners naturally become suspicious when someone has complete control for 29 years and fails to comply with the association's governing documents and applicable laws.
Management Company. Hiring a management company and following the law would reduce your exposure. Saying you can't afford a management company would likely not sway a judge. An increase in your HOA dues would easily pay for a management company. That company could then collect assessments, pay bills, and provide a monthly financial report. In addition, it would prepare your annual election materials and distribute your annual disclosure packages.
Tax Returns. If you have not already done so, you should also hire a CPA to file your association's tax returns and prepare an annual financial statement for distribution to the membership. You are also required to filestatements of information with the Secretary of State–something your management company can handle for you. Failure to file tax returns or statements of information will result in suspension your association's corporate status.
New Blood. If any of your owners wants to serve as president and treasurer, you should let them do so. They may do a good job and relieve you of the burden. They may also discover they don't like it and hand it back to you and your wife.
Fiduciary Duties. If you are refusing to hire a management company because you own 13 of the 18 units and the expense will personally burden you and your wife, a court could conclude you were in breach of yourfiduciary duties since you were acting in your own best interests rather than the association's. 
Reserves. That also raises a question about reserves. If you are not properly funded, a court could also decide you purposely underfunded the account because of the personal expense it would cause you and your wife. You should consider stepping off the board for a period of time and allow others to make reserve decisions. If they keep the current funding policy in place, it reduces your exposure since they made that decision not you. If they decide to increase reserve funding, it may cost you more in dues but ultimately benefits everyone since it reduces the risk of one or more special assessments.
RECOMMENDATION: In addition to hiring a management company and stepping off the board for a few years, you should consider hiring a law firm to rewrite your CC&Rs. Given that your governing documents are from the 1980s, it's time to bring them current with all the new laws. 
To supplement my legal advice, it looks like I inadvertently started a medical advice column. This is our third week addressing phantom odors and sounds.
This will make my mother happy–she always wanted me to become a doctor. -Adrian
Phantom Odors #1. 
I am not sure if this is the culprit but someone, preferably a friend, could suggest that she tell her dentist and/or doctor that she smells tobacco smoke when there is none present. When teeth decay, they often produce a foul odor. Some people report smelling cigarette smoke. Sinus infections, nasal polyps, or frankly any ailment involving the olfactory nerve can produce foul odors of which many people don't realize that the odors they are detecting are being produced from their own body. -Sherry P.
Phantom Sounds #2. How about phantom sounds? A couple of times a week I hear a huffing puffing sound in the SW corner of my bedroom. It doesn't seem to be coming from the attic or from outside. No one is sleeping outside the slider. No small animal could make that much noise….Why don't I ask someone on the board to listen? Because it happens about 10:30 pm and they are all asleep. So I take out my hearing aids and go to sleep. When I wake up in the morning, it's gone. Any ideas? -Amy C.
RESPONSE: Check the Yellow Pages for "Ghostbusters." Or, call your local priest to expel whatever is in the SW corner of your bedroom.
Phantom Odors #3. I love your newsletter and read it every time it comes out. I am a board member in a mid-rise HOA that banned smoking several years ago. We still have one problem smoker. What can we do about a smoker who denies he is smoking? He seems to be smoking on his balcony hidden from view by a stand of bamboo so no one can see him. His upstairs neighbor reports her unit filling with smoke often. Do you know of any one (like the electrician who ran down the phantom noise) who can identify positively where cigarette smoke is coming from? What can the board do? I'm afraid this homeowner is going to get fed up and sue the HOA. -Marcy A.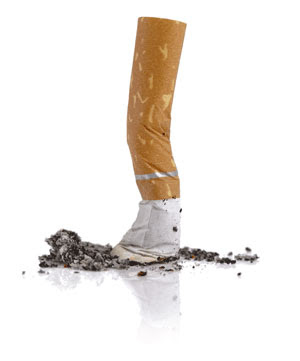 RESPONSE: Yes, there are people who specialize in detecting and analyzing odors. I don't think you need them here. Based on the evidence you already have, your nicotine addict can be called to a hearing before the board. Smoke travels up and circumstantial evidence is enough for the board to sit down with your smoker and strongly suggest he switch to vaping. It allows him to get his nicotine fix without disrupting his neighbor's quiet enjoyment of her unit.
Phantom Odors #4. Phantom odors are not uncommon among women who have gone through menopause. No one seems to know why but in most cases it eventually goes away. I mention this because two of the complainants were characterized as "elderly" women–one over 60!! I have to tell you that I'm 78 and am not elderly yet. As always, an entertaining and informative column! -Nancy H.
RESPONSE: Thank goodness I didn't say "60" was elderly. My 84-year-old mother would have words with me.
Phantom Noise #5. I cleared a problem of phantom noise that a friend claimed was some sort of police agency action. The complaint was that each day when she took her bath at 9:30 she heard a sound. It turns out her husband had been to a convention and set his alarm for 9:30 on a small notebook. The alarm was buried in a drawer under the recently deceased husband's underwear and socks. -Eric D.
*****
Cellphone. Another great newsletter which addressed an issue we have had in the past with our board president attending meetings by cellphone. I understand this is allowed, but to have the president do this, fully aware of the dates of board meetings, and then using a cellphone that the entire audience could not hear, doesn't seem right. Is this me being a curmudgeon? How does this fit in with the law? I truly would appreciate your thoughts on this. -Candiece M.
RESPONSE: Unless he had a legitimate reason for phoning in his attendance, it's in poor taste. If it was legit, the law requires that everyone be able to hear him. The next reader has a solution.
Conference Cellphone. In addition to the landline version of the conference phone, there is one for cell phones. We use this where I live because the location of the meetings has no landline. It works pretty well. It is Bluetooth based. -Kingsley M. 
*****
Contact Info #1. Absolutely terrific…LOVED the Rolodex visual! Thanks for adding a fun spot that had me laughing out loud. -Marilyn B.
Contact Info #2. Loved the Rolodex definition! -Marcy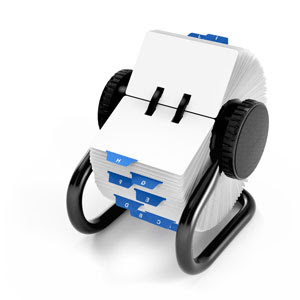 Contact Info #3. Funny about the Rolodex, as I was trying to purchase one at the local Staples and Office Max and failed to find one. Fortunately the sales clerk, at least, had heard of a Rolodex (he was not a millennial). I wanted one for my computer passwords. I guess I must seek out Amazon for help! -Suellen E.
Contact Info #4. I appreciate your idea of monthly reminders to owners via billing statements to update contact information. However the majority of our owners pay their dues via automatic deductions–a practice we encourage. The downside is that no billing statements are sent. Do you have any additional thought on this subject? BTW, I still maintain a Rolodex. -Nancy K.
RESPONSE: Another possibility is putting it in your newsletter (if you send them via snail mail or everyone has consented to receive them electronically). You can include a notice in one or more editions. Absent that, your HOA will need to incur the expense of mailing a separate notice.
Contact Info #5. Our association has used email as a preferential contact point with members, except for legal and financial documents. Our new management company refuses to use our already approved email addresses until they receive owner approval to do so. Unfortunately our membership is often slow to respond and after seven months we are still using snail mail. Can we assume that email is acceptable unless the owner opts out? -Sheila C.
RESPONSE: I wish that were the case. Unfortunately, before an association can electronically distribute documents and disclosures it must receive the recipient's written consent. (Civ. Code §4040(a)(2).) In the old days (2010) when the legislature added this to the law, not everyone had email. Legislators were worried that the elderly (anyone over 60) didn't have access to or didn't know how to use email. Now everyone, especially retirees, send and receive emails and text messages. Some even tweet. There is a 71-year-old in the White House who tweets on a regular basis. Children begin almost at birth–certainly before walking or talking. Someday, the legislature will make it into the 21st Century.
Reprinted from
Davis-Stirling.com by Adams Stirling PLC