Searching Coolers For Alcohol
QUESTION: We have frequent problems with alcohol at the pool where people are drinking all day. They are getting drunk and causing problems for staff and guests.
Additionally, some of the containers are glass which break and cause safety hazards. Can we search coolers to prevent glass and alcohol from being brought into the pool area?
ANSWER: Yes, you can.
Potential Liability. Your board is already on notice of three sources of serious injury: broken glass, altercations and drownings–all related to alcohol at the pool. If injuries occur and litigation erupts, directors could find themselves in front of a jury answering questions about why they did nothing to protect members from injury or death.
Privacy Issues. Inspecting coolers is a reasonable solution. It's easier to stop alcohol at the gate than to force a combative drunk out of the pool area. Is this an invasion of privacy? Sports stadiums, concert venues, and airports inspect backpacks, coolers and luggage every day without violating the law. If someone refuses to open a cooler, they can leave it outside the pool gate.
RECOMMENDATION: If you don't have rules against alcohol and glass at the pool, you need to properly adopt them. If rules are already in place, you don't need to revise them to include inspection of coolers. Even so, you should give notice to the membership that you will be inspecting coolers. Make sure you explain why–to protect the safety of those using the pool, to avoid costly litigation, and to keep insurance premiums down.
BOARD IS SLOW
TO APPROVE RULES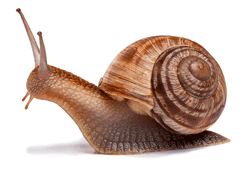 QUESTION: Our board is taking too long to make a decision on new rules. The president and manager agree that our revised rules are ready to go to the membership but the rest of the board has not made a decision in over three months. Can the president send the proposed rules to the membership without the board's approval?
RESPONSE: Your board sounds like Congress–they have a problem making decisions. If your president acts unilaterally to send proposed rules for membership review, I don's see a basis for anyone filing a lawsuit. It could, however, result in hostile board members when it comes time for the board to approve the rules.
RECOMMENDATION: Your president should put the matter on the agenda for the next board meeting and make a motion to submit the rules to the membership for 30 days for review and comment. As provided for in Civil Code §4360(a), the notice must include the text of the proposed rule changes and a description of their purpose and effect.
ELITE WARRIORS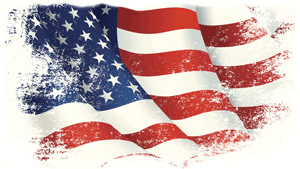 Last week, I responded to a question from Bill L. who signed off with an Army special forces motto. Readers expressed an interest in learning more. Following is a summary of elite units and their mottoes.
SEALs (Navy). Established in 1962, SEALs operate on SEa, Air, and Land conducting unconventional warfare. They carry out clandestine, high-impact missions and special reconnaissance. Their motto, "The only easy day was yesterday."
Force Recon (Marines). Created in 1775, the entire U.S. Marine Corps considers itself an elite force. Within the Corps is a unit similar to the Navy SEALS called Force Recon. They operate as ghost units going deep behind enemy lines to gather intelligence and perform special operations against high-value targets. Their motto, "Swift, Silent, Deadly."
Rangers (Army). Formed in 1942, Army Rangers are rapid light infantry who perform airborne operations, raids, ambushes, and airfield seizures. Their primary mission is to engage in close combat and direct-fire battles. Their motto, "Rangers lead the way!
Green Berets (Army). Formed in 1952, Army Special Forces known as Green Berets conduct guerrilla warfare, sabotage, and subversion. Their training includes languages, culture, diplomacy, psychological warfare, and disinformation. Their motto, "To Free the Oppressed."
Delta Force (Army). Formed in 1977, this elite and secretive force specializes in hostage rescue and counter-terrorism as well as direct action against high-value targets. They recruit from Rangers and Green Berets. Their motto, "Surprise, Speed, Success."
Board Members (HOAs). Emerging in the 1960s, these elite volunteers oversee common interest developments under the harshest conditions imaginable. They have two mottoes: "Survive The Next Meeting" and "Never Again!"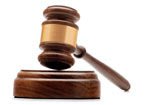 Frivolous Plaintiffs #1. Is ADR required before small claims court? -Ted O.
RESPONSE: Small claims is specifically excluded from the ADR requirement. (Civ.Code §5930(c).)
Frivolous Plaintiffs #2. I always enjoy reading your newsletters. This issue with a board NOT following the Davis-Stirling Act and participating in closed door meetings appears to be a continuous issue with HOA boards. At some point, members may want to vote them out, or file a complaint with the attorney general or their county's grand jury. Sometimes HOA boards deserve it. -Ted S.
RESPONSE: I agree, some boards are dysfunctional and need to be replaced. In the legal decision cited last week, violations were only alleged, not proven. A closed door meeting does not qualify as a criminal act so getting a grand jury involved is not going to happen. If you truly have a rogue board, you have a number of options. See "Dealing with Bad Boards."
Training Directors. Over many years I see directors are not properly trained to serve. How can this be solved? -Art R.
RESPONSE: Because directors are volunteers, it is difficult for them to balance the demands of work, family and service on the board. That makes attending a class a fairly low priority. For ambitious directors, training is available through the Community Associations Institute's local chapters. Check your local California chapter for more information.
Satellite Dishes. Our condo association is giving us the run-around on where we can place satellite dishes. They are saying a new provision in Davis-Stirling has muddied the waters and most associations are seeking a legal opinion from their attorneys. Fact or fiction? -Anon
RESPONSE: I'm not aware of any new provisions in the Davis-Stirling Act. Moreover, the existing provisions are preempted by the Federal Telecommunications Act. Whether state or federal regulations, owners are limited to where they can install dishes. For more information, see "Satellite Dishes."
Reprinted from
Davis-Stirling.com by Adams Stirling PLC