Replacing An Incarcerated Director
QUESTION: One of our board members got into an argument in a bar (far from our association with no connection to HOA business) and killed someone. He also shot a second person.
He was quickly incarcerated and will probably stay behind bars for a long time. The board immediately appointed a replacement director but the confined director never resigned. In such a terrible situation, is a written resignation still needed?
ANSWER: The Davis-Stirling Act does not address director resignations. For that, we must turn to the Corporations Code. It states that "Any director may resign effective upon giving written notice to the chairman of the board, the president, the secretary or the board of directors of the corporation…" (Corp. Code §7224(c).)
Still on the Board. If your incarcerated director has not resigned, he is still on the board. Replacing him without a resignation would be deemed anultra vires act and invalid. An arrest is not sufficient reason to remove a director from the board. It is possible an investigation would exonerate the director and he could resume his duties on the board. From what you described, that seems unlikely, so let's look at your options.
Vacating a Seat. Sometimes, an association's bylaws will authorize the board to vacate a director's seat under certain circumstances. For example, a director fails to attend a specific number of meetings. We routinely add such provisions when we restate an association's bylaws. Without them, a board cannot remove a fellow director, only the membership can.
Removing a Director. For members to recall a director, the association must hold a recall election. Once can be called by the board or by the membership. If the bylaws or CC&Rs provide for cumulative voting, the membership may have difficulty recalling a director. A small minority of supporters can block his removal. That means resignation is your best option.
Resignation. One of your directors should visit your confined director and bring a simple "I resign from the board of directors effective immediately" for him to sign. If, for some reason, that is not possible, an oral resignation should be sufficient, either during the visit or by phone. I suspect your director will readily resign. If an oral resignation is all you can get, record that in the minutes. Doing so creates a written record of the resignation. It is unlikely anyone will challenge the resignation and equally unlikely a court would reject the resignation under the circumstances.
RECOMMENDATION. You should amend your bylaws to add director qualifications and remove cumulative voting. I also recommend eliminatingquorum requirements for electing directors. Each of these changes will make your elections run more smoothly and give you the tools you need to remove directors. 
EARTHQUAKE
INSURANCE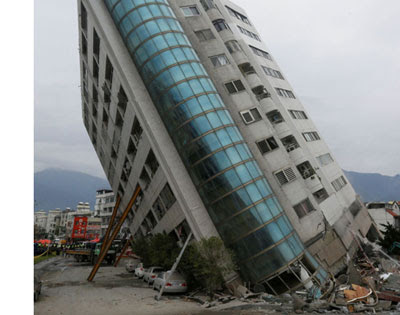 QUESTION: If my association does not carry earthquake insurance, can I?
ANSWER: Condominium owners cannot purchase insurance on the structure since it is owned in common with other members of the association. Owners can, however, purchase other coverage. 
Property. Coverage is available for property improvements such as cabinets and equipment, personal property, and breakables.
Loss of Use. Loss of use coverage is available to pay for living expenses if you need to move out while repairs are being made after an earthquake.
Loss Assessment Coverage. You can also purchase loss assessment coverage which pays special assessments imposed by the association to repair structures in the community. Even if your association has earthquake insurance, a special assessment may be imposed to pay the deductible. Loss assessment coverage is available in amounts from $25,000 to $100,000, and deductible options are available as well.
RECOMMENDATION: Recently, the California Earthquake Authority made significant changes to earthquake policies available to homeowners, including more limit and deductible options. All homeowners should contact their insurance brokers and purchase the coverage described above. We are overdue for a large seismic event.
Thank you to Terri Guest, CIRMS, Berg Insurance Agency for her input on this question.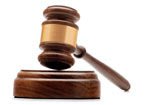 QUESTION: Our governing documents are pathetically out of date. We tried to do a full restatement but the super-majority requirement was unattainable. We are now advised that even updating Civil Code sections requires a membership vote.
We have items in the documents that are severely non-compliant with the law and require a significant rewrite. It seems absurd that a member vote would be required to bring such clear violations of statutes into compliance. What is your take on this mess?
ANSWER: You are not alone, a lot of associations face the same situation. I have a bit of good news for you–if you want to change outdated references to the Civil Code, you can do so with a simple board resolution, update the numbers, and re-record your CC&Rs. (Civ. Code §4235(a).)
Substantive Changes. More substantive changes require approval by the membership, even if you are bringing your documents into compliance with the law. That means making a big push to get at least 50% of your members to vote for the changes and then petitioning the court to lower the approval from a super majority to a simple majority. We have successfully done this with a large number of associations over the years.
Hierarchy. If you cannot get enough members to vote and miss the 50% threshold, the legislature created a hierarchy which states that any conflicts between your documents and the law, the law controls. See Hierarchy of Documents.
Emotional #1. I am on the board of a 360-unit condominium complex situated in a 25-acre park-like environment. At one of our meetings we had a discussion about the cost of repairs for damage done by dogs and their owners (we have a lot of dogs). I suggest that perhaps we could charge dog owners an extra fee per month to help defray these costs. I am wondering if any other condos do this and/or what you think of this idea. Thanks. -Dolores B.
RESPONSE: Theoretically, pet owners could be charged a fee under theWatts v. Oak Shores decision. You would need credible evidence of the costs to establish a reasonable fee. I am not aware of any associations who are currently charging a pet fee. Maybe our readers know of some.
Emotional #2. I was reading the newsletter and agree with the article on the Aggressive Assistance Animals, especially how the law has been abused. I am wondering if the owner of an assistance animal can be required to provide proof of insurance for both liability and property damage that might be caused by the animal? -Steve D.
RESPONSE: I know associations can require vaccinations and insurance for pets. I will have to do some research on service animals.
Emotional #3."While the ruling in Vermont is not binding in California, it seems likely our courts would render a similar verdict." California courts? Are you kidding? Ha! I enjoy your newsletter. Keep it up, especially the humor. -Bob C
Emotional #4. Boards should require a letter from a licensed physician or psychiatrist, not an internet psychic. The owner should be required to submit written proof that the dog has passed beginning and intermediate obedience training at a legitimate training facility such as PetSmart (our dog was trained there). The board should observe the dog obeying basic commands such as sit or down or off without a treat. A dog that exhibits the level of aggression in the article is not an emotional support dog. It is a ticking time bomb. -John A
RESPONSE: Those are all good suggestions but unenforceable. People with disabilities have the right to train the dog themselves and are not required to use a professional service dog training program. You can only ask two questions: (1) is the dog a service animal? and (2) what task has the dog been trained to perform? You are not allowed to request any documentation for the dog, require that the dog demonstrate its task, or inquire about the nature of the person's disability. A bill was introduced last year (AB 1569) to require verification from a reliable third-party source of a disability and the owner's need for a service animal. That alone would have brought things under control. As with all good bills, it died.
Emotional #5. In Zatopa v. Lowe, the United States District Court for the Northern District of California came to essentially the same conclusion as it pertains to Aggressive Assistance Animals: so long as reasonable alternative pets are acceptable to the landlord, as here, then the disabled tenant has no right under the disability laws to insist on a pit bull. -Craig C.
RESPONSE: Even though the court ruled that pit bulls do not qualify as emotional support animals, HUD has taken the position that "breed, size, and weight limitations may not be applied to an assistance animal." A housing provider may deny a request for an assistance animal only where "(1) the specific assistance animal in question poses a direct threat to the health or safety of others that cannot be reduced or eliminated by another reasonable accommodation or (2) the specific assistance animal in question would cause substantial physical damage to the property of others that cannot be reduced or eliminated by another reasonable accommodation."
Emotional #6. Did you see the news earlier this week about the person who flushed her emotional support hamster down the toilet because the airline would not allow her to take it on the plane? -M.W.
RESPONSE: I do not recommend this solution when boards are faced with aggressive emotional support animals. (The hamster could not have offered much in the way of emotional support if the owner so readily flushed it down the toilet.)
*****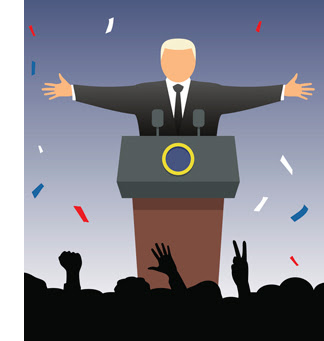 Political Activities. Thanks for your interesting articles, very informative. When can a resident be charged a deposit for using common area club house? We charged a security deposit until this new law came out. -Jacqueline W.
RESPONSE: You can charge for birthday parties, weddings, Super Bowl parties, etc. You cannot charge if someone reserves the room for purposes relating to common interest development living, association elections, legislation, election to public office, or the initiative, referendum, or recall processes. A member or resident shall not be required to pay a fee, make a deposit, obtain liability insurance, or pay the premium or deductible on the association's insurance policy, in order to use a common area for these activities. (Civ. Code §4515.)
What if the political event leaves the room in shambles and you have to pay someone to clean it up? You can charge the person who reserved the room, following a properly noticed reimbursement hearing. What if the clean-up is done by staff already on payroll so it does not cost the association anything extra? I don't think anybody knows the answer to that.
What if folding chairs are kept in a locked storeroom? Can the association charge the person to have staff setup the chairs? Yes. What if the staff are on payroll so it does not cost the association anything extra? Good question.
I don't like this statute. It is very intrusive and has a lot of unknowns that may require judicial intervention.
*****
Director's Term. My question arises from the "Reconvened Term" question in your January 28 Newsletter. If the board member's term starts on the date when the person is elected, when does it end? If a director's term is one year, does the term end a year after it began or when the next annual meeting is held? In other words, does the annual meeting date have to be pushed back so the director gets a full one-year term?
I think you would agree that a delay in holding the election does not change when annual meetings are held or when board terms end. Thus, for example, if a reconvened meeting delays an election from its usual annual meeting date in May to sometime in June or even later, that director's term will still end the following May, assuming the association is able to meet the quorum and holds an election. -Jay H.
RESPONSE: You nailed it.
*****
Rentals. I read your website regarding the percentage of renters and its impact on the association. Once a complex is near 50% renters because original docs have no restrictions, is there anyway to reverse that percentage when we restate our governing docs? Can we set a limit at 10% in the restatement which would then apply to/restrict any new owners once implemented? -Steven S.
RESPONSE: When you have a high population of renters in a development, I've found caps hard to pass and to enforce. I think the only real chance you have is to adopt an amendment that requires new owners to live in their unit as their primary residence for at least two years before they can rent out their unit. Over time, the population will change from renters to owner occupants and you will see an increase in property values.
*****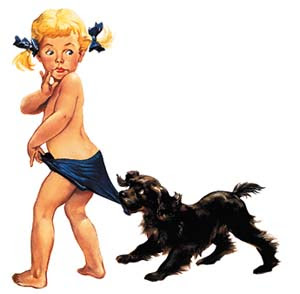 Forcing Legislators to live in HOAs. I love reading your Newsletters–they bring common sense to readers. With all the new laws, how can managers manage anymore? Lawmakers should be forced to lived in a homeowners' association.
Who is going to check if a resident has diarrhea before going into the pool? We are not allowed to ask residents to stop dangerous activities such as riding bikes on sidewalks, climbing trees, driving too fast, and so on or Fair Housing will sue the association.
Yesterday, a lady in her fifties was at the pool with the top of her bathing undone and bottom two sizes too small showing her backside–not a good look for her. I nicely asked that she please tie the top and pull up the bottom of the suit. She said I was harassing her. -Karen E.
RESPONSE: Requiring all politicians be subject to the laws they create would drastically reduce the number of new laws and make them more reasonable. If you are circulating a petition, I will sign it.
Reprinted from
Davis-Stirling.com by Adams Stirling PLC