Prohibiting Pot In An HOA
QUESTION: With the recent passage of Proposition 64, can homeowner associations prohibit residents and guests from smoking marijuana in the development?
ANSWER: Yes, you can. It can be done by (i) adopting a rule relying on existing nuisance provisions in your CC&Rs or (ii) amending your CC&Rs to specifically prohibit smoking of any kind.
A Nuisance. The right of associations to prohibit smoking tobacco is well established. Second-hand cigarette and marijuana smoke are both on California's Proposition 65 list of carcinogens (cancer causing substances). As such, the smoking of either product is a health hazard and constitutes a nuisance. The definition of nuisance includes "[a]nything which is injurious to health…." (Civ. Code §3479.)
Health & Safety Code. H&S Code §11362.3 specifically states that the statute cannot be construed to permit any person to smoke cannabis in a location where smoking tobacco is prohibited. Therefore, if an association prohibits smoking, marijuana is included.
RECOMMENDATION: When we restate CC&Rs for associations, we offer the option of prohibiting smoking in the common areas that includes vaping, tobacco, marijuana, or any other substance. Many associations are extending the prohibition to the entire development, including inside condominium units. Contact us if your association wants to amend its governing documents.
COMMON AREAS
OPEN TO POLITICIANS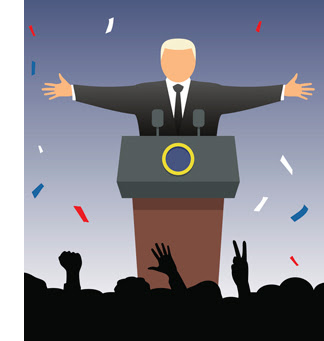 Currently, associations can regulate how their common areas are used and require damage deposits and insurance if reserved for events. 
Politicians wanted access to HOA clubhouses so they passed and the governor signed into law a bill which takes effect January 1, 2018. It provides the following:
Common Areas. Members and residents can use the common areas, including the clubhouse, to meet with members, residents, invitees, guests, public officials, and candidates for purposes related to legislation, election to public office, referendums, and the like.
Canvassing & Fliers. Canvassing and petitioning of members and residents for political activities cannot be prohibited. Fliers about elections, legislation, and elections can be distributed without prior permission. This will be problematic for many associations whose members do not want fliers on their doorsteps and currently prohibit them. There is now no way to stop them.
Fees, Deposits, and Insurance. Associations can charge fees and require damage deposits and insurance for private parties but not for any matter described above. If injuries or damage occur, the association's insurance will be picking up the tab. If common areas are damaged, associations will no longer have damage deposits or agreements to pay for the damage. They will need to resort to more difficult means to recover the cost of repairs.
RECOMMENDATION: Boards should consult with legal counsel to ensure policies, forms, and rules are consistent with the new law. Associations needing assistance should contact us.
OPPOSE BILLS ON
THE GOVERNOR'S DESK
There are two bills on the Governor's desk which would be harmful to associations if signed into law. Our office joins with CAI's California Legislative Action Committee in opposing these two bills:
SB 2 (Atkins): This bill claims to address affordable housing in the state but does so at the expense of homeowners by charging a $75 fee on real estate recordations. This would significantly increase the cost to those who can least afford it–delinquent homeowners in collections.
AB 634 (Eggman): This bill will allow condominium unit owners to install solar panels on common area roofs, garages, and carports without regard for their impact on an association's architectural guidelines, suitability for a particular building or roof, or any adequate protections from property or water damage. Click here to email the Governor to veto AB 634.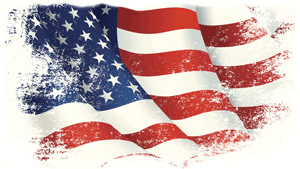 Elite Warriors #1. Your comment adding board members to your list of the special forces groups was hysterical, but you forgot one group. Managers. I love your newsletter, always informative and regularly entertaining. -Lisa H.
RESPONSE: I agree, managers deserve special recognition. They often walk point for their boards and get hit first in ambushes.
Elite Warriors #2. I'm waiting for you to share how Adams Stirling's senior partner, the Hon. Lawrence W. Stirling's public service actually stretches wa-a-ay back before his legislative efforts as author of the Davis-Stirling Act, to his service as an Army officer. Good job! I thank you for that. -Patsy F.
RESPONSE: Judge Stirling has a remarkable career of service. He commanded a large 550-man unit in Korea where he was awarded the Combat Badge for infantry operations along the DMZ. He was then assigned to the 12th Special Forces (Green Berets), went to airborne school, and became an A-Team commander. From there, he was assigned to the Pentagon before retiring from the Army as a Major. His leadership skills were then used in the Assembly where he authored ~200 bills, including the highly successful Adopt-A Highway program and the Davis-Stirling Act. He is a remarkable man and an enormous asset to our firm.
Elite Warriors #3. Your article on the mottoes of different service groups was truly informative. It also explains what happened to UDTs (Underwater Demolition Teams), they became SEALS. I laughed out loud when I came to the last branch of service. The only difference between us board members and the military is they get paid, can retire with a pension, and at some point people stop shooting at them. -Nancy H.
RESPONSE: Excellent point. You should know that as part of the motivation for keeping trainees from dropping out of SEAL training, the Navy pays me to spend two days each year explaining the rigors of being a board member to them. I then give an ultimatum–stay in the program or spend a year serving on an HOA board of directors. It scares the daylights out of them.
Elite Warriors #4. You should compile all of your letters in a book and sell them. -John M.
RESPONSE: Only board members and managers would believe the stories.
Elite Warriors #5. Could you possibly be any smarter or any funnier? Being an "elite warrior" myself, I agree wholeheartedly. Thank you for the LOL. -B.
Searching Coolers #1. Greatly enjoy and benefit from your always informative Newsletter. On enforcement of pool rules, our large association has no staff on site after-hours and weekends. While we have rules against both glass and alcohol at the pool, they are often ignored. What, if anything can be done? Even if coolers were searched, there are a variety of ways to smuggle alcohol and we have four pool entrances, all unmanned. Thank you. -A. Nony Mous
RESPONSE: An association's ability to enforce rules depends on the resources available to it. Many associations rely on volunteers, i.e., a neighbor gently reminds a person they can't have alcohol or glass around the pool. If that doesn't work, a complaint is lodged with the board and a letter sent. If that does not work, a hearing is held and fines levied and privileges suspended. That is followed by a lawyer letter and so on. Some associations install security cameras at the pool so neighbors don't have to testify at hearings. Footage from the CCTV provides sufficient evidence of the violation.
Searching Coolers #2. Our local police department informed us that drinking in public or public intoxication is not allowed. Avoid any confrontations and just call the police and report the incident. Let the cops be the bad guys. Violations will cease real quick. It worked for us. -Gary S.
RESPONSE: Before calling in the police, I recommend sending a letter to the membership explaining the safety and insurance situation and letting everyone know you have no choice but to start calling the police if the violations continue. Include a plea that everyone please abide by the rules.
Searching Coolers #3. We are a small Association and do not restrict alcohol. We have not had any issues with public intoxication nor any complaints. I don't want to restrict homeowners' enjoyment of the pool area if we don't have to. -R.S.
RESPONSE: Every association gets to choose the level of risk it is willing to accept. The newsletter question two weeks ago dealt with intoxicated members creating problems with staff and guests and broken glass. If you have well-behaved members who drink an occasional beer from a can or wine from a plastic container and don't cause problems, the status quo may be fine. I recommend, however, that you contact your insurance carrier to make sure they are okay with the situation. You don't want a serious injury or death and then discover your carrier won't cover the loss.
Satellite Dishes. Years ago, we were advised not to allow satellite dishes on roofs because they cause leaks. We told all homeowners they had to move their dishes to a fascia board, a side mount on the stucco, or a tripod on one of their decks. There was grumbling but eventually everyone complied. -John A.
RESPONSE: Some associations setup a platform on the roof where satellite dishes can be installed without damaging the roof.
*****
Training Programs. In Northern California, the Executive Council of Homeowners is another helpful source for board member education. -Ken M.
RESPONSE: Yes, a fine organization and worth contacting. They recently changed their name to Educational Community for Homeowners (ECHO). You can check out their website at www.echo-ca.org. 
Reprinted from
Davis-Stirling.com by Adams Stirling PLC