Chinese Translation Required
QUESTION: The majority of our members speak Chinese. Can our board meetings be conducted and minutes taken in Chinese? If not, are we required to provide a translator?
ANSWER: Good question. There is nothing in statutes or case law that requires your meetings be conducted in a particular language. Nor is there anything on point regarding translation of meetings and records. Even so, there is enough in the law to adopt a reasonable policy. 
California Law. Article III, Section 6 of the California Constitution provides that "English is the official language of the State of California." The Davis-Stirling Act (which governs community associations) and the Corporations Code (which governs corporate entities) are both written in English. That indicates that, at a minimum, all association records must be kept in English.
Conducting Meetings. As a practical matter, if everyone on the board and everyone attending a meeting speaks Chinese, then Chinese should be spoken. If even one person speaks English-only, the meeting should be conducted in English or a Chinese-to-English translator provided at no cost to the attendee. The minutes, as the official records of the association, must be in English. They can be taken in Chinese but must be translated into English whether or not English speakers reside in the association.
Translators. If meetings are conducted in English, HOAs are not required to provide translation into other languages since English is the official language of California. If there are attendees who speak other languages and want to bring a translator to board meetings, they may do so at their own expense. Boards should not exclude a translator just because the person is not a member of the association. If the translator happens to be the member's attorney, you should show the lawyer to the door. 
NOTE: Language issues are not unusual. We have a large number of immigrants in California and they often seek out fellow immigrants. I was once legal counsel to an association made up entirely of Spanish speaking members. When I attended meetings, they supplied a translator so I could understand their questions and they could translate my answers. Their management company kept all their records in English.
Thank you to attorney Jennie Park for her research on this issue. 
FINDER'S FEES TO
HIRE MANAGERS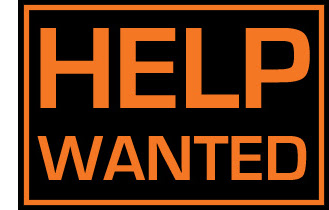 QUESTION: The board is paying $45,000 in finders fees to an agency to find another general manager. In 5 years our HOA has had 4 managers. In 3 months, 5 administration employees left. Should the $45,000 be voted on by the membership?
ANSWER: Four managers in five years and the loss of five administration employees?? Something is amiss.
High Turnover. Employees often leave for the following reasons: (i) they are underpaid, (ii) they are badly treated, or (iii) they cannot meet expectations and are let go. It seems unlikely you had four managers and five admin employees who were unqualified to do their jobs. That means working conditions are a problem.
Bad Reputation. Word gets around when an association burns through four managers in five years. That means paying a recruiter to find a manager may be necessary. Can boards pay a finder's fee? Yes. Does it require membership approval? No.
RECOMMENDATION: It sounds like one or more board members and/or homeowners are out of control and need to be medicated (or tasered). Otherwise, the problem of staff turnover will continue. High turnover means membership services decline, costs climb and projects end up on the back burner. Members should demand an explanation.
DOG PREVENTING
MAIL DELIVERY
QUESTION: I own a condo and cannot receive mail due to a neighbor's aggressive dog (deemed so by the USPS). Because of the dog, our mail has been suspended. We have to go to the post office to retrieve our mail. I have been hounding the board but they refuse to deal with the dog's owner.
ANSWER: I'm surprised the board is refusing to act. The loss of mail service is more than enough reason to take action against the owner and his renter. In addition, there is the potential liability the association is exposed to. 
Potential Liability. A dog known to the board to be aggressive and deemed so by the U.S. Postal Service creates potential liability for the association. If the dog were to maul a child, can you imagine the lawsuit that would follow? If the damages exceed the association's insurance policy, you will be paying an emergency special assessment. There is also the prospect of punitive damages which are not covered by insurance. That means an even larger special assessment.
Director Liability. If the membership gets hit with a large special assessment because directors sat on their hands rather than deal with a known safety threat to the membership, they could be sued personally. 
I am baffled by the board's inaction.
Lawyer Letter. Legal counsel for the association should make a written demand on the owner to immediately evict his tenant or face a lawsuit. It has been my experience that landlords are averse to litigation. The goal of an investor is to make money on rental property, not lose money on legal expenses. Landlords tend to do the right thing when facing litigation over a problem tenant.
RECOMMENDATION. If the board continues to put the community at risk by their inaction, it may be time to recall the board or run candidates against them in the next election. The loss of mail service should be sufficient to motivate members to elect a new board.
Mold #1. Great coverage of the mold issue, mold can be a nothing or it can kill you. Your point of having proof of mold is spot on. -Finn M.
Mold #2. Something to clarify on the insurance aspect of the water intrusion is that most policies provide at least some coverage for mold removal resulting from a covered water loss. Associations can also protect themselves from third-party mold liability allegations with environmental impairment liability ("EIL") policies with specific extensions for mold. EIL is more common for businesses with significant pollution exposures (gas stations, etc.) but the policies are also available for community associations, though inclusion of third-party mold coverage significantly increases the premiums. -Brian Kalmenson, Abdou Insurance Agency
Appointing Directors. I thought your answer to the board vacancy question was excellent. -T.J.
Appointing Directors. Does a director appointed by the board have the same protection of only being removed by the membership? -Victoria C.
RESPONSE: Only under limited circumstances can directors, whether appointed or elected, be removed by fellow directors.
Boards may declare vacant the office of any director who ceases to meetqualifications that were in effect at the beginning of that director's term of office. (Corp. Code §7221(b).) In addition, the board may declare vacant the seat of a director who has been declared of unsound mind by a final order of court, or convicted of a felony or, if at the time a director is elected, the bylaws provide that a director may be removed for missing board meetings. (Corp. Code §7221(a).)
Reprinted from
Davis-Stirling.com by Adams Stirling PLC