Angry, Malicious Homeowner
QUESTION: We have an owner who complains about everything our board and architectural committee either does or doesn't do. On a weekly basis, we receive from 2 to 13 angry, vindictive and threatening letters or emails from him. In addition, he files small claims actions against various neighbors, members of the board, the ARC, and the association. He then dismisses them but only after defendants spend time and money preparing a defense. As a result, most homeowners will no longer volunteer for board or ARC positions. How do we protect ourselves from this angry, malicious person?
ANSWER: These kinds of owners are incredibly difficult to deal with. Your options are quite limited. Short of recruiting an angry-owner whisperer, you either go to court for relief or suffer until the person moves (or dies).
Restraining Order. On a few occasions we have successfully petitioned courts for orders that the person cease their daily barrage of emails and letters. We were able to show the court that the harassing communications were frequent, unrelenting and voluminous. It didn't hurt that the writings were also unhinged. 
Vexatious Litigant. Having the person labeled a vexatious litigant is another possibility. A homeowner in one of our associations had a history of filing lawsuits against her prior HOA. That association successfully had her declared a vexatious litigant. That meant she was barred from filing any new litigation in propria persona without first getting the court's permission.
She then moved into our client's association and started filing lawsuits. We discovered the earlier vexatious litigant ruling and filed a motion to have the complaint dismissed. She then hired a lawyer and refiled her complaint in an attempt to avoid dismissal.
The court ruled that obtaining representation after commencing litigation (in violation of the earlier court ruling) did not relieve her of the prefiling requirement and her complaint was dismissed. She appealed and earlier this week the court of appeal ruled in our favor.
Legal Expenses. The problem with going to court is the legal expense incurred by an association as well as the uncertainty. It costs money to try and stop malicious homeowners with no guarantee a court will restrain the person. Even when the court issues an order, there is no assurance the person will comply with the order. That means more legal fees going back to court.
NOTE: I wish I had a magic wand to fix broken people–whether angry, malicious, or mentally unstable ones. Unfortunately, I don't. As noted in the Feedback section below, sending them to Barrow, Alaska fell through as a solution. Maybe our readers can relate some approaches that worked for them.
I want to thank readers for all the feedback on shipping dysfunctional homeowners to Barrow. There were far more responses than I could reprint.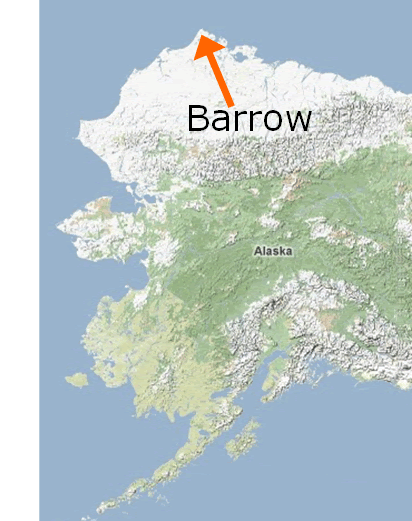 Barrow #1. I like your sense of humor, especially sending troublesome members to Borrow, Alaska. -Charanjit S.
Barrow #2. Quite witty today. -Tanya C.
Barrow #3. WOW! How refreshing and what a great sense of humor! -Andy H. & Millie T.
Barrow #4. Thank you for your information. I've been sick since last year and hope to feel better soon. Please keep writing to me; it lifts my spirits a lot. -J.H.
Barrow #5. Our association has four residents that need a one-way ticket to Barrow, Alaska. Is it possible to get a group discount on the quickest chartered flight for them? -Debbie D.
RESPONSE: So many readers signed up owners for the trip that my staff put together a group rate with FedEx. I called Barrow's town council to make sure they had enough housing since we were about to double their population. This was the first they had heard of the plan and they were horrified. The idea got them so heated, the town went through a climate change event. The plan had to be abandoned. They threatened to sue until I agreed to fund construction of a new building as a safe space for traumatized citizens to retreat to. My staff is diligently looking for an alternative site to send malicious owners.
*****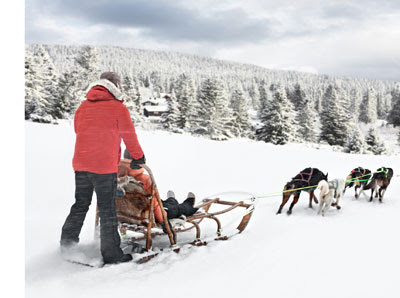 Iditarod. When visiting Fairbanks a few years ago, it was interesting to see the different locations of the Iditarod starts. I always thought they started from the same place each year only to find they start at different locations in and around Fairbanks. From your adventures, we find that there is life outside of HOAs. Thanks for sharing your fun vacation with us. -Tim S.
Reprinted from
Davis-Stirling.com by Adams Kessler PLC