Aggressive Assistance Animals
Allowing homeowners to have an emotional support animal is not only compassionate but often necessary for the well-being of some residents.
Abused. It is also one of the most abused exceptions to pet restrictions in practice today. All anyone needs is a letter from a medical professional to overcome restrictions. It doesn't matter the "medical professional" is an internet psychic who passes out form letters like candy (for a modest fee).
Weird. The abuse is not limited to the size and number of dogs, it extends to the weird. Some are claiming squirrels, bearded dragons, miniature horses, turkeys, goats, and pigs as necessary to their emotional well-being. The proliferation of animals has created problems for condominium associations, apartment complexes, restaurants, and airlines. Commercial carriers have already put the brakes on what they will allow on their planes. The courts are now injecting some common sense into the issue as well.
Aggressive Animals. Gill Terrace is a no-pet apartment complex in Vermont. Despite their "no-pets" policy, the landlord grants reasonable accommodation to residents with disabilities. However, he drew the line when a resident (Ms. Johnson) asked for reasonable accommodation for aggressive guard dog named Dutchess.
Dog's Behavior. Dutchess is a large mixed breed pit bull that reared up on her back legs, lunged at people and other dogs, and bared her teeth at them. She has a distinct angry bark and growl. Even indoors, Dutchess goes crazy when other dogs walk by the window. Ms. Johnson was not able to control Dutchess and some residents were fearful and stayed indoors whenever the dog was outside.
Lower Court Ruling. The landlord told Ms. Johnson she could have an emotional support animal–just not Dutchess. When Ms. Johnson failed to get rid of Dutchess, the landlord began eviction proceedings. (Gill Terrace Retirement Apts v. Marie Johnson). Even though the dog had not yet bitten anyone, the lower court found sufficient evidence the dog was a threat that it ruled for the landlord. The court concluded that reasonable accommodation does not extend to aggressive assistance animals.
Supreme Court Ruling. Ms. Johnson appealed. Fortunately, the Vermont Supreme Court upheld the lower court's ruling. It concluded the landlord was justified in denying a reasonable accommodation request for a specific dog on the grounds it posed a threat to others.
RECOMMENDATION: While the ruling in Vermont is not binding in California, it seems likely our courts would render a similar verdict. That means boards of directors can (and should) investigate complaints about aggressive animals and take action when the behavior of a specific animal adversely affects the safety and well-being of residents. If a board knows a specific animal is a threat, failing to take action could have unpleasant consequences if the animal were to attack residents or their pets.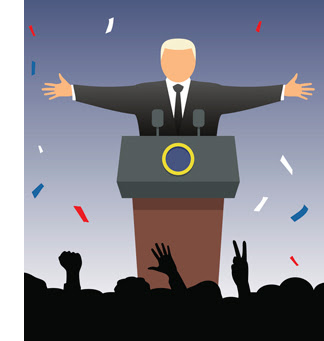 In September, I reported on SB 451–the bill that eliminates an association's ability to control its common areas when it comes to political activities and flyers. Effective January 1, HOAs must now allow a wide range of activities in the common areas without charging a fee or requiring insurance.
Assemblies. Associations must now allow residents to reserve common areas (clubhouses, parks, etc.) so public officials, candidates for public office, and representatives for homeowner organizations can meet with members, residents, and their guests to speak about any matter of public interest.
For Free. Previously, associations could charge a fee whenever someone reserved facilities for an event. Now, associations are prohibited from requiring fees, deposits, or insurance when facilities are used for any matter of public interest or matters involving common interest development living (whatever that means).   
Canvassing & Flyers. Members and residents are also allowed, without prior approval, to canvass and petition members and residents and distribute flyers about elections, legislation, referendums, recalls, and other issues of concern to members and residents. 
Penalties. Any violation by an association is subject to injunctive relief and/or a penalty up to $500 per violation in civil or small claims court.
RECOMMENDATION: Associations should adopt rules regarding reasonable hours for common area meetings, priority of overlapping events, requirements that common area facilities be left clean and undamaged, when a fee can be charged, when and how flyers may be distributed, etc.
For a more complete description of the statute, see "Political Activities and Flyers" by senior attorney Wayne Louvier.
*****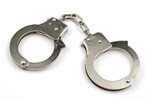 Board Member Arrested. It has come to my attention that our treasurer was arrested for felony burglary and misdemeanor false financial statements. He was found not guilty due to lack of evidence. As a homeowner I am concerned who has access to the HOA's bank accounts. Would it be prudent to bring this to the board's attention? -GG
RESPONSE: Homeowners always have the right to bring concerns to the board. Directors can then evaluate whether the concerns have merit. An arrest is not proof of guilt. It could be the treasurer was going through a nasty divorce where the spouse brought unfounded charges to gain financial advantage.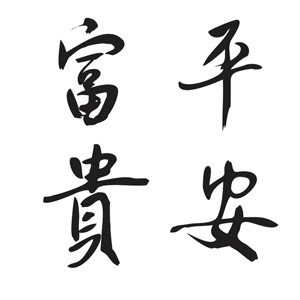 Speaking Chinese. Although no longer a California resident, as past president of an HOA I have read and enjoyed you newsletter for many years. I was somewhat taken aback when I read in your December 17 Newsletter that a state as liberal as California has a clause in its constitution making English the official language of the state. Keep up the good work and I hope to enjoy your weekly Newsletter for many more years to come. -James H.
*****
Reconvened Term. If there is a reconvened annual meeting due to lack of quorum, does the elected board member term start with the month of the reconvened meeting or the original? Thank you. -Kathleen M.
RESPONSE: It starts from the date the person is elected.
*****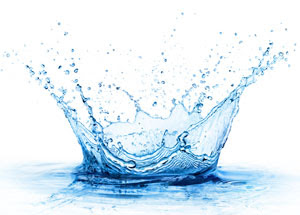 Water Damage. [Commenting on my article on "Liability for Water Damage and Mold"] We HATE water. It causes 90% of our troubles. The other 10% of our troubles are caused by people. -Esme G.
RESPONSE: Water is an amazing substance. It makes up 71% of the Earth's surface but, unlike other substances, water expands when it freezes causing it to float.Because ice floats–it serves as an insulator for lakes, streams and oceans keeping the water and all living organisms underneath from freezing. If ice behaved like all other substances, it would sink to the bottom and all bodies of water would become perpetually frozen blocks of ice. At that point, most life on the planet would cease to exist.  
Another remarkable fact is that we can drink water and swim in it without harm even though water is a universal solvent. Almost every known chemical compound will dissolve in water, making it one of the most corrosive chemicals on the planet. That's why water is the enemy of property managers–it destroys almost everything it touches when it leaks into buildings through roofs, windows and pipes. 
As Esme pointed out, water causes 90% of the maintenance problems for associations. When it comes to non-maintenance trouble, I've found that 90% of the problems are caused by 10% of the residents. When that happens, call me–I know a guy who knows a guy. He's good at alternative dispute resolutions.
Reprinted from
Davis-Stirling.com by Adams Stirling PLC